Who We Are
McAlpine Consulting for Growth, LLC was started in September 2001 by Laura McAlpine to provide expertise and services to nonprofit organizations and individuals, with a primary focus on communities addressing complex social issues. Since that time, we have served over 60 nonprofit organizations in a variety of ways.
Please visit the About Our Services page for information on the work we do.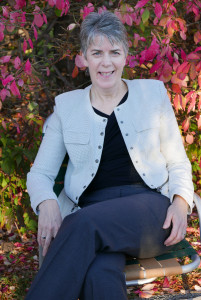 Laura McAlpine, LCSW, Principal
laura@lmcalpine.com
Laura McAlpine (she/her) is the Principal of McAlpine Consulting for Growth, LLC and has over 30 years of management and leadership expertise in non-profit health and social service organizations. Her skills, gained in positions as executive director, manager, and board member, include strategic planning, organizational development, leadership coaching, and financial management. Laura is also a skilled policy advocate with a special focus on health access, maternal and child health, adolescent health, reproductive rights and anti-gay violence. An experienced facilitator and presenter, she has led retreats, training sessions, and focus groups for a wide variety of organizations. Laura is a licensed clinical social worker and has a Master's degree in Social Service Administration from the University of Chicago.
Laura mixes her love of information technology and her keen interest in politics with her Twitter feed, where she can be found following the U.S. Senate Appropriations Committee staff, as well as political commentators such as Donna Brazile and Rachel Maddow. Her Twitter profile says it all: Principal, McAlpine Consulting for Growth, LLC; Health Activist; Runner; Gardener; Writer.
Check out Laura's mention in Crain's Chicago Business!
Laura McAlpine's Resume
---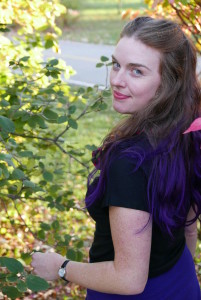 Mac Grambauer, Consultant
mac@lmcalpine.com
Since joining McAlpine Consulting in 2008, Mac (they/she) has taken a lead role in MCFG marketing initiatives, policy advocacy campaign work, and strategic planning facilitation. As part of her advocacy work, Mac helps to plan and lead education and lobbying activities, including legislative meetings, web-based advocacy initiatives, and design and implementation of advocacy trainings. Using her previous Day Camp Director skills, Mac contributes to strategic planning projects by "bringing the fun" through communication and team-building games. Blending her work and passion for supporting youth-based organizations with her love of music, Mac formerly served as Associate Board Vice President for Foundations of Music, a former MCFG Strategic Planning client.
Mac is a writer, year-round biker and supporter of Chicago's Active Transportation Alliance, a frantic knitter, and an avid fan of superheroes–both real and imagined. Her current music obsessions include Ludovico Einaudi, Of Monsters and Men, Nina Simone, a renewed love of The Smashing Pumpkins' Mellon Collie and The Infinite Sadness, and pretty much every song Rage Against the Machine has ever released.
Check out Mac's features on The Huffington Post!
Mac Grambauer's Resume
---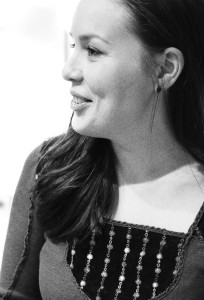 Kearney Grambauer, Director of Finance and Operations
kearney@lmcalpine.com
Kearney (she/her) began working at McAlpine Consulting in January of 2012, supporting day-to-day office operations and project management. In 2016, Kearney became the firm's Director of Finance and Operations. When not at McAlpine Consulting, Kearney runs her own business, which provides insurance and patient billing assistance to Mental Health Professionals throughout the Chicagoland area. Kearney also recently completed a certification program in Horticultural Therapy through the Chicago Botanic Garden.
---